"Hole in Space" 1980,  by Kit Galloway and Sherrie Rabinowitz (K&S)   Project consisted of  Live Satellite connection on three November evenings between LA and NY. Two monitors displayed on shopping windows of Lincon Center in NY and a Broadway shopping mall  in Century CIty in  Kalifornia. No announcement of the project, the groups of people gathered incidentaly in LA and NY likewise. Portraied as the 'mother of videochat' Source: youtube.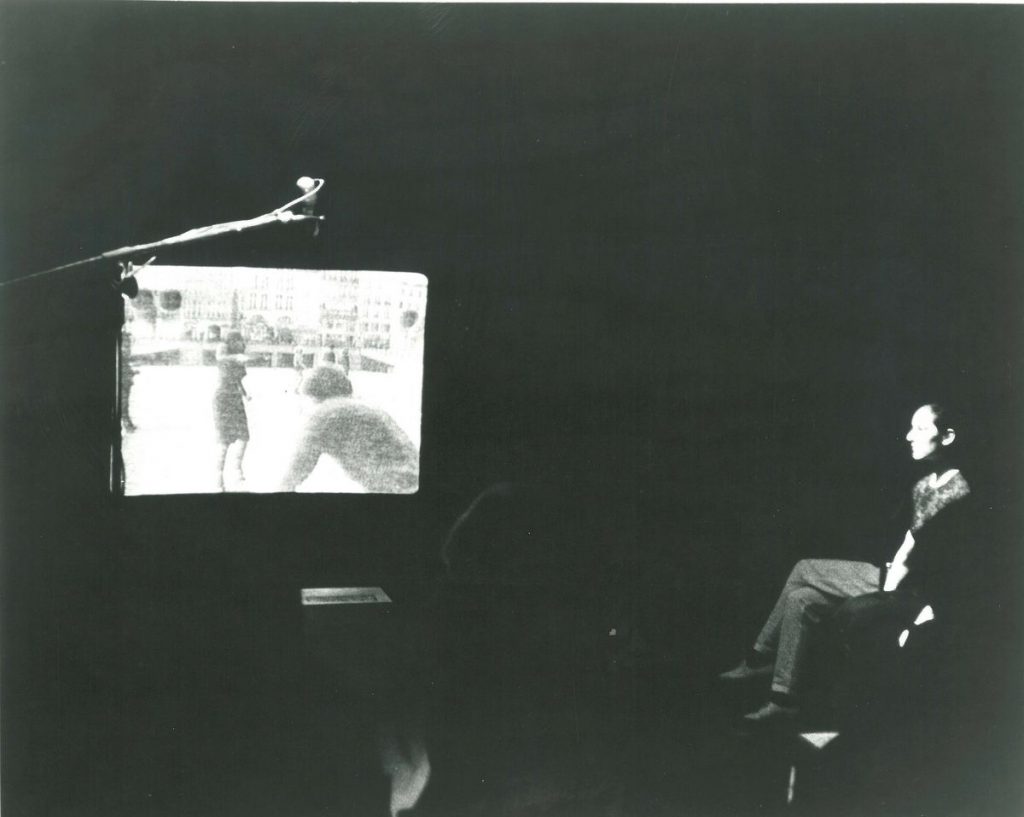 Double Entendre, 1981 Douglas Davis. "Still image from CAVS Fellow Douglas Davis' live 30-minute satellite radio-television performance, linking the Whitney Museum in New York City with the Centre Pompidou in Paris. In this image the audience is watching the performance on a large Novobeam television screen. The woman on the right is a seated performer. Photograph: Nicki McNeill." A transatlantic Performance connecting two actors speaking different languages to each other, based on Roland Barthes "Fragmente einer Sprache der Liebe". A satelliteromance . source: Center for Advanced Visual Studies Special Collection, MIT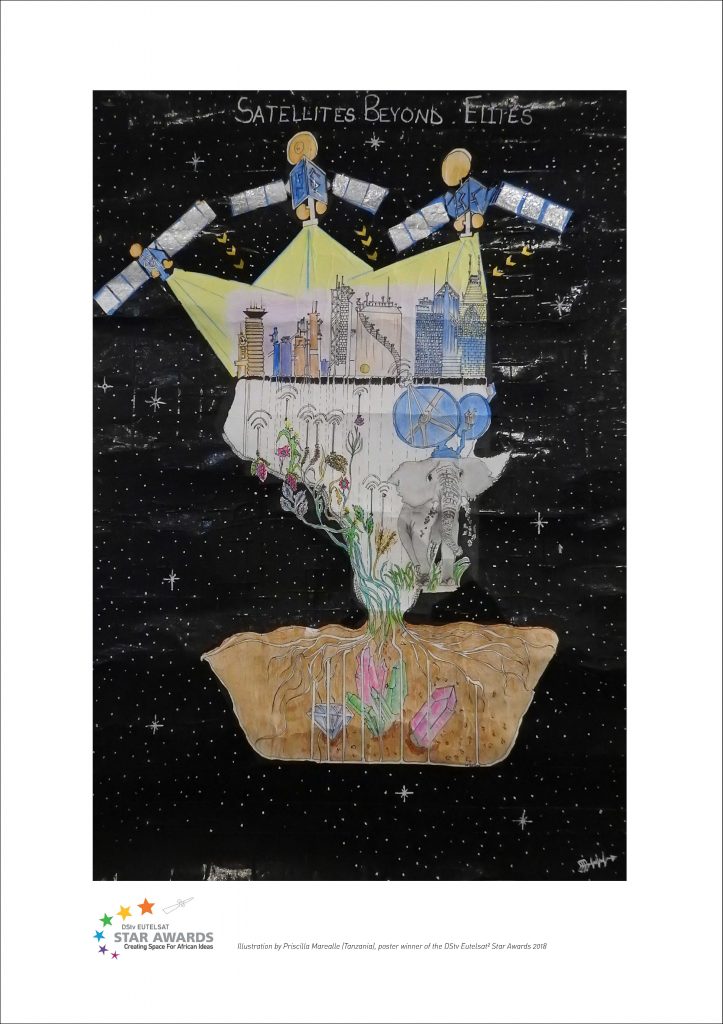 "De Hollywood à Tamanrasset", 1990 (France, Algeria), directed by  Mahmoud Zemmouri. "On the outskirts of Algiers, Algeria. the arrival of the satellite dishes governs the lives of the inhabitants. Dissatisfied with their lives, they think of themselves as the heroes of American soap opera and movies, so JR, Sue Ellen, Rambo, Kojak, Spock and others take possession of bodies and minds, with many typical American culture elements." Akram Gus, imdb. 
In this scene , Spok (played by Mustapha Zeguinc) is telling an inhabitant who is not happy with terrestrial state television anymore, after a technical fallout: "he should buy a satellite dish and become americanised, like everybody else" – "allright man" he then adds in english, while the citizen is laughing at the idea. source: youtube